Ben Basem
Ben Basem is a documentary filmmaker, sound recordist, piano technician, and Hoosier. This is Ben's first short film. Basem's films seek to identify who people are by burying real events within their sensory experiences, leaning towards subjective perception rather than objective truth.
The story of Conversations Between Shifts unfolded in real-time. I accumulated over six hundred hours of visuals, voice memos, and field recordings. These artifacts formed an ebb and flow of eyewitness accounts and artful tone poems; the empathy and care my mother exuded juxtaposed an apathetic and immutable world. My time spent quartered away at home during the pandemic informed my approach to telling my mother's story. With nothing to do but shoot and watch films, the documentary became a self-reflexive piece both about my mother's experiences and my experience learning how to tell that story.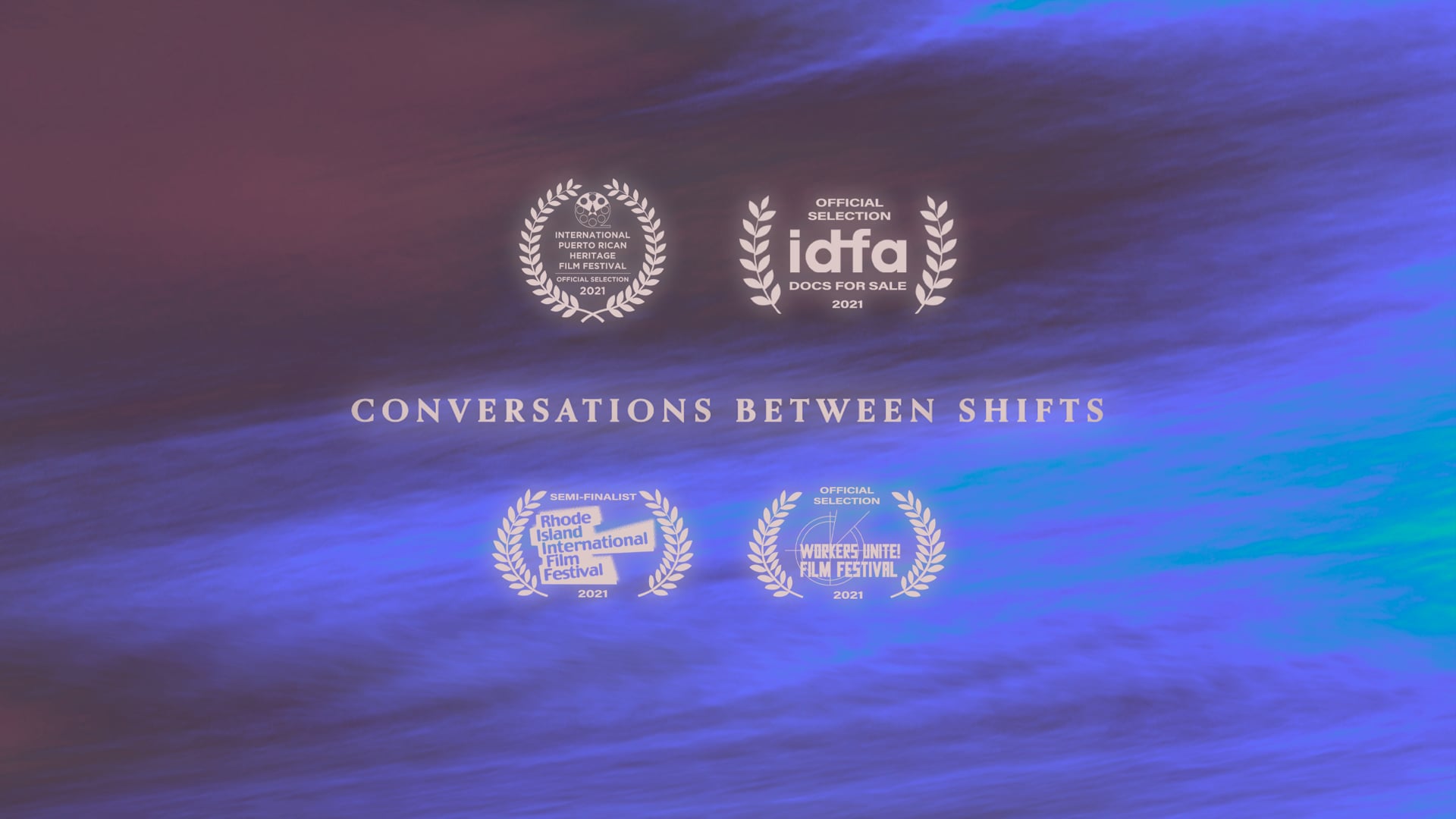 Conversations Between Shifts
Ben Basem forms a year-long time capsule of his mother, Jeanette Alvarez-Basem, a veteran nurse who works between Chicago and Northwest Indiana. Jeanette leads a double life as a nurse and family member, and finds herself fighting labor injustices while trying to process the sudden loss of her mother.
The film engages with the two largest nurses unions in Chicago, SEIU Local 73 and INA. The subject of the film is my mother, an ICU nurse at UIH Chicago and a prominent INA figure.
The turmoil, fear, and heartbreak of 2020 thrust nurses and other essential workers into a renewed spotlight of admiration and respect. As COVID cases surge and fall, nurses are still at work, helping us when we need it most. Support nurses and other essential workers as they fight for better and safer working conditions by supporting nurses' unions.